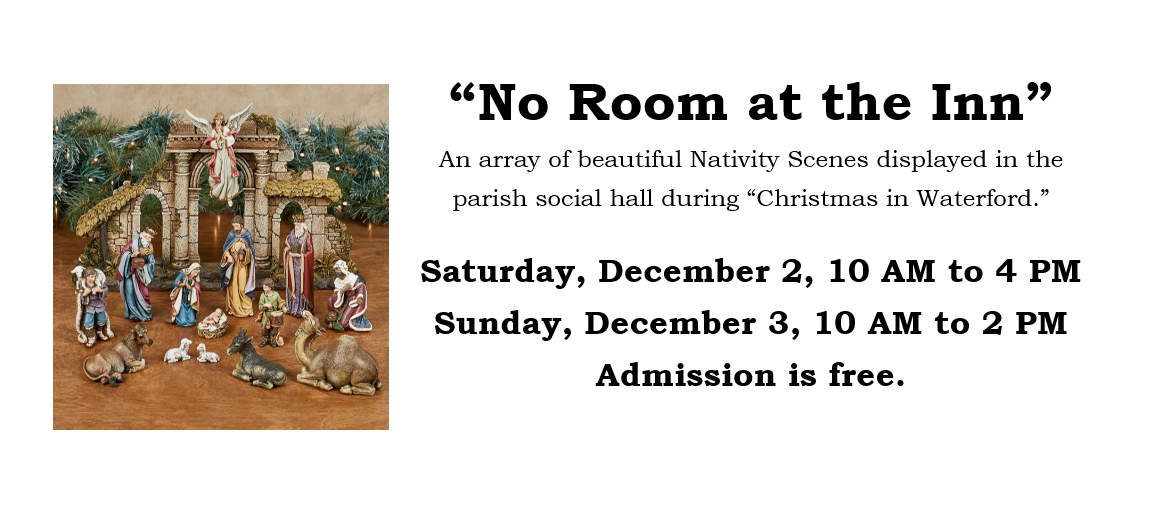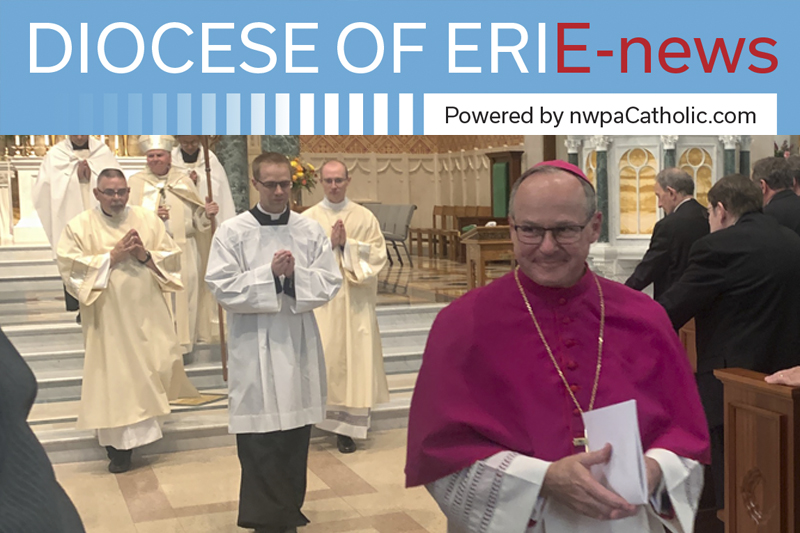 Receive the FREE electronic newsletter and enjoy Catholic news on the local, national and international level.

SUBSCRIBE TODAY!
Welcome!
Welcome to All Saints Parish, established in 2005, located in Waterford, Pennsylvania. We are a Roman Catholic community in the Diocese of Erie. Our church is committed to loving God, loving others, and making disciples. We are proud of our regional historical footprint, neighborliness, and community outreach. We warmly welcome old friends and new, and those visiting the area. Join us to celebrate as a family of faith!
Mass Times
Sunday:
In-person and online 9 a.m.
Confessions:
Saturday at 3:30 p.m. or by appointment
Holy Day Mass:
8 a.m.; 7 p.m.
No Room at the Inn
11/09/2023
An array of beautiful nativity scenes displayed in the parish social hall 12/2 and 12/3